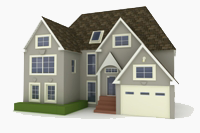 This website and all other connected website are the property of the Veterans Breakfast Clubs CIC (Trading Name "Armed Forces & Veterans Breakfast Clubs", UK Company No. 11161286).

Funds raised by this website and any connected website goes back to veterans organisations and into the veterans community.

All funds are fully accountable and since it is run By Veterans For Veterans the costs are small, so more funds can go back to helping veterans.

The CIC is run by veterans and in line with CIC Regulations.


Our Team
Our Admin Team can be found on our main website (https://afvbc.com)

NO member of the Admin Team gain any funds from helping to run the CIC, the main aim of the team is to make sure the CIC is run correctly and all funds are accounted for and no underhanded dealing. All Suppliers are independent from the Admin Team and none of the Admin Team have any financial involvement with them.

There are no "official" or "unofficial" Breakfast Clubs since they are run autonomously which is one of the fundamental principles. Breakfast Clubs are here to help Veterans gain the help/support they require. (This is contrary to what other people/organisations are stating)